Creating jewelry that shines with purity
We strive to bring you the most beautiful pieces of jewelry created in an ethically responsible way with a particular focus on environmental sustainability.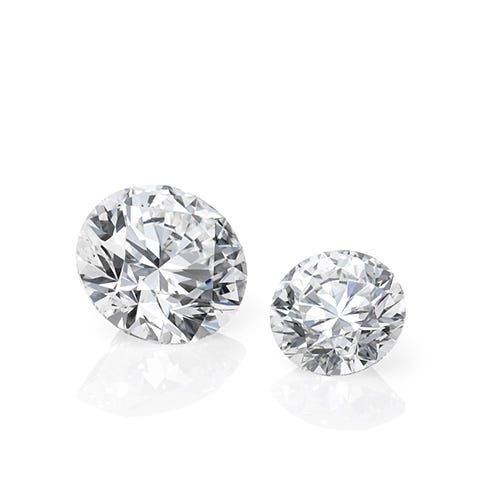 Our responsible sourcing policy
At Mikimoto, we adhere to transparent and ethical business practices, with a strong commitment to respecting human rights and labor rights as well as minimizing environmental impact. And importantly, we remain steadfast in our commitment to ethical sourcing throughout our global supply chains.
Mikimoto guarantees that all our diamonds are conflict-free. Conflict diamonds are mined in war zones in African countries and sold to fund military action against governments. The Kimberley Process Certification Scheme was established in 2003 to put an end to the conflict diamond trade, and now you need a certificate issued by the country of origin to export or import rough diamonds.
All participating countries must adhere to the System of Warranties that requires suppliers to provide warranty statements on all sales and purchase invoices for diamonds. We adhere rigorously to both the Kimberley Process and the World Diamond Council's voluntary System of Warranties.
The same goes for our gold. All the gold we use is from refiners accredited by the London Bullion Market Association (LBMA) to avoid contributing to conflict and human rights abuses. The LBMA is a London-based international trade association representing the global wholesale gold and silver market and responsible for maintaining benchmarks for all precious metals. It also accredits auditors and assurance providers to enable them to conduct Responsible Gold Audits. By trading with the most trusted and reliable suppliers, we ensure the quality and integrity of our gold.

Zero-emission pearl farming
Pearl oysters need a thriving marine ecosystem that offers nutrients and water quality for healthy growth. We are taking steps to reach net-zero emissions by developing responsible pearl farming standards and technical solutions to protect the natural environment and produce pearls in a more ecologically sustainable manner.In the past, when pearls were harvested, the shells and meat were disordered, except for the adductor muscle that was eaten as food. In collaboration with our internal and external partners, we are reusing and recycling all the waste that results from the process of pearl production.
For example, we extract active ingredients, such as collagen and conchiolin, which is known as pearl protein, from organic waste and use them in cosmetics and food supplements. Shells are used to make ornaments or improve soil quality. The residue of oyster meat and fouling organisms on the pearl oysters are used to make compost.
Sustaining the ocean's ecosystems as a prerequisite to producing beautiful pearls
Mikimoto not only conducts its own research on pearls but also supports marine scientists and researchers.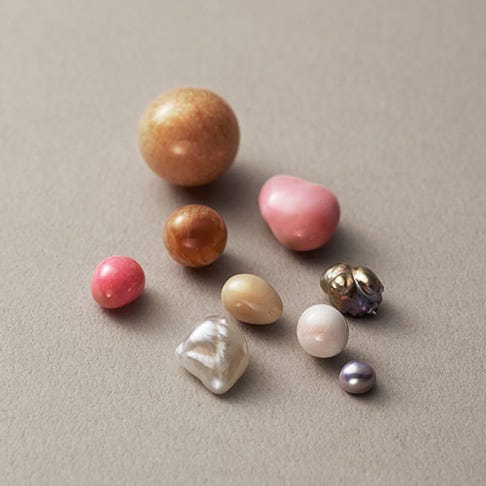 The Mikimoto-Morse Scholarship
The Mikimoto-Morse Scholarship was named in honor of American zoologist and orientalist Dr. Edward Sylvester Morse and our founder, Kokichi Mikimoto, who succeeded in cultivating the world's first cultured pearl. Dr. Morse discovered the Omori Shell Mounds and contributed to establishing the University of Tokyo Misaki Marine Biological Station. The scholarship was established in 2013 to encourage cooperation and cultural exchange between young scholars in Japan and the USA and foster the advancement of ocean science and marine studies.
It is open to students and scientists at Friday Harbor Laboratories, University of Washington and Misaki Marine Biological Station, Graduate School of Science, The University of Tokyo, the latter has a satellite office of the Mikimoto Pearl Research Laboratory. It also supports the annual Misaki Marine Biological Station Open Practical Course, as part of the FHL E.S. Morse Japan/U.S. Exchange Program.

The Mikimoto charitable trust for marine ecology research
Established in July 1992, it has been supporting scientists and research teams who conduct research into species that live in intertidal zones, which is the area that is above water level at low tide and underwater at high tide. It aims to help developing creative ways to protect and sustain marine biodiversity and ecosystems.
Create a beautiful future through arts and culture
We are here to enrich people's lives with beautiful jewelry. We support a range of activities across the arts and culture sector.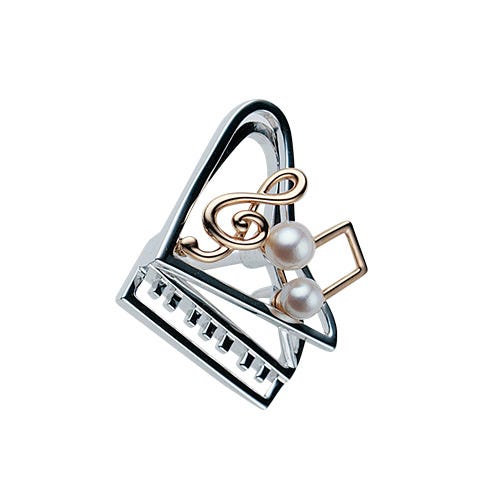 Supporting the Japanese Red Cross Society Charity Concert
The Mikimoto Group has been supporting the Japanese Red Cross Society Charity Concert ever since it was started in 1990. All the proceeds from the concert will be donated to the Japanese Red Cross to be used for their blood services. This includes the purchase and maintenance of blood-delivery vehicles. We support their efforts to build an environment where everyone can receive safe and reliable blood transfusion services in case of emergency.

Supporting the Asian Cultural Council (ACC)
The Asian Cultural Council is a nonprofit foundation providing opportunities for international cultural exchange to artists, scholars, and arts professionals in Asia and the United States. ACC provides individually tailored programs based on the needs of each grant recipient. Through transformative cultural exchange, they contribute to the cultivation of individual talent, the promotion of arts and culture, and the advancement of international respect and understanding between people and cultures. Mikimoto has been supporting their activities since 2015.