Please select a location and what language you would like to see the website in.
"My dream is to adorn the necks of all women around the world with pearls." — The founder, Kokichi Mikimoto
Our founder, Kokichi Mikimoto devoted his life to pearls and was called the Pearl King. In 1893, he etched his name in history when he successfully creating the world's first cultured pearls. Ever since, his lifelong dream of "adorning the necks of all women around the world with pearls" has lived on through Mikimoto, a company that has dedicated itself to the pursuit of beauty for over a century.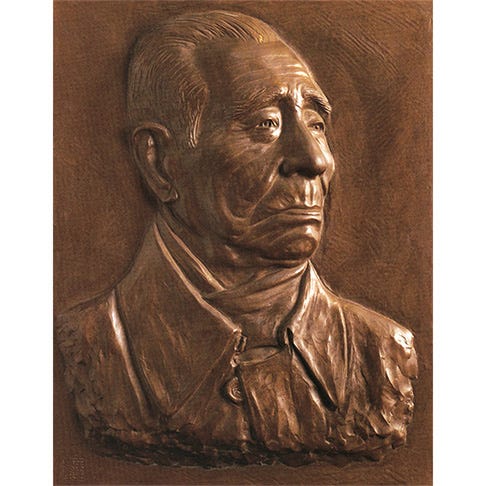 A new chapter in our history began when Kokichi Mikimoto succeeded in creating the world's first cultured pearl.
Natural pearls are extremely rare. In the wild, less than one in a thousand oyster shells may produce a pearl during their lifetime: hence they were a luxury only for the wealthy before the creation of cultured pearls. Kokichi Mikimoto decided to try culturing pearls that are loved by people all over the world. He was a dreamer, and he did not let his dream die. He became the first in the world to successfully culture a semi-spherical pearl in 1893. He continued his attempt to culture many different types of pearls, including black and white South Sea cultured pearls.

Referred to as the "pearl-coloured shop", the white-stone western-style building facing Ginza Chuo Street attracted widespread attention for its originality.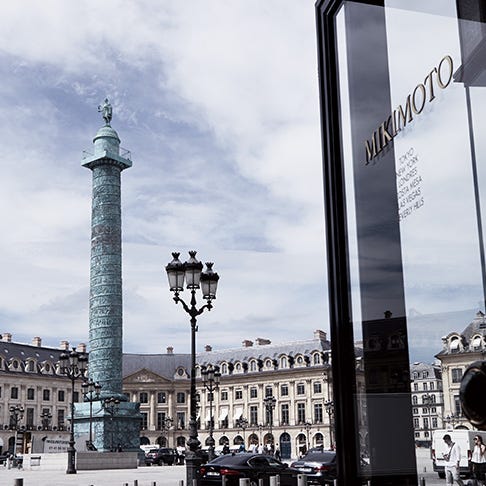 The pioneer in bringing modern jewelry-making to Japan by promoting the beauty and culture of jewelry.
Kokichi sent skilled craftsmen to Europe to learn the latest design techniques and styles in jewelry, including Art Deco and Art Nouveau. Using the experience and knowledge they brought back from Europe, he spent decades blending traditional Japanese metalworking craftsmanship and European manufacturing techniques to create the distinctive Mikimoto style. Going beyond being the originator of cultured pearls, he succeeded in building the foundation for modern jewelry production in Japan.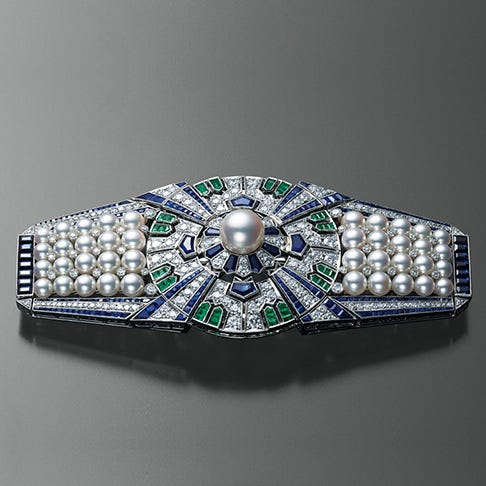 Exhibited in international fairs and gained worldwide recognition Exhibited in international fairs to promote the brand.
Kokichi had a knack for promoting his pearls while surprising the world with amazing creations. Apart from using newspapers and advertisements, he proactively participated in international exhibitions. He did not just show pearls as they were, but always made elaborate presentations to ensure they were extremely eye-catching. Through his efforts, Mikimoto established a strong presence as the pioneer in the cultivation, processing, and sales of pearls in the world.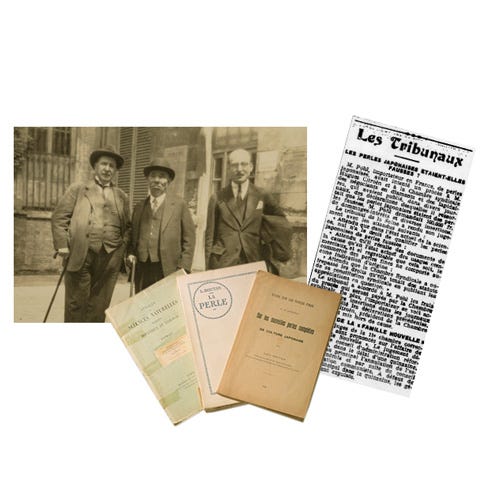 Having won the Paris trial, Mikimoto pearls were finally acknowledged as gems in the world's jewelry markets.
In 1921, an article was published in a London newspaper claiming that "cultured pearls sold by a certain Japanese merchant are only imitations of real pearls and it is misleading to label them as pearls when they are not." The attack on cultured pearls as fraudulent became so vehement, developing into a lawsuit later known as "the Paris trial." Eventually Mikimoto won the legal battle in the French court, letting. Through this process, Mikimoto and its cultured pearls gained a worldwide reputation.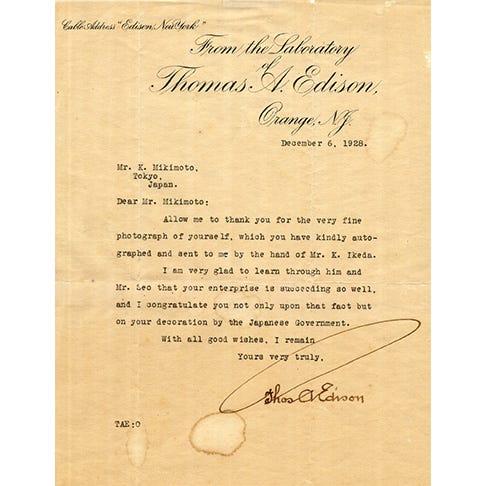 America's greatest inventor, Thomas Edison, was in awe of Mikimoto's cultured pearls. He remarked, "It is one of the wonders of the world that you were able to culture pearls."
In 1927, during a tour to the United States and Europe, Kokichi met with a fellow inventor, Thomas Edison. Edison declared, "This isn't a cultured pearl, it's a real pearl. There are two things which couldn't be made at my laboratory - diamonds and pearls. It is one of the wonders of the world that you were able to culture pearls. It is something which is supposed to be biologically impossible." Kokichi was greatly encouraged by the words of the man who truly understood the value of his innovation.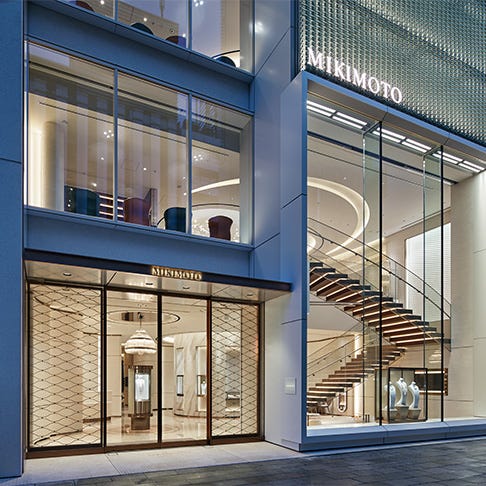 Our flagship store
Ginza Main Store perfectly embodies the Mikimoto's philosophy. Here, we are pioneering new realms of jewelry design to inspire the world.
Representing what our brand is all about
All our jewelry is designed with a unique aesthetic that was born out of the tradition and philosophies in Japan and has been further refined by international influences. Our Ginza Main Store is the perfect destination to immerse yourself in the beautiful and brilliant world of Mikimoto. Showcasing the world's largest selection of Mikimoto jewelry, the store is designed to provide our customers with a wonderful experience of finding the jewelry of your dreams. Our team of knowledgeable and experienced experts will be happy to assist you to unwind in a warm and welcoming atmosphere.
Experience the ultimate in luxury and sophistication
Ginza Main Store is one of the largest jewelry stores in the world. Since the renovation was completed in 2017, it has become a new symbol of Ginza. Decorated with nearly 40,000 small glass plates, the facade's radiance is reminiscent of the sea in spring. Once inside, you will be greeted with a unique combination of luxury details and traditional Japanese crafts, reflecting the aesthetic heritage of the brand. Take a moment to listen to your heart, trust your intuition, and treat yourself to something that inspires you.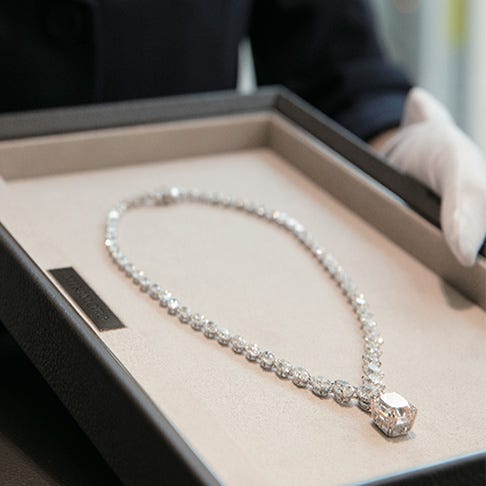 World-class hospitality to match the finest jewelry
Mikimoto's first pearl boutique opened in Ginza more than 120 years ago, and we have been serving an international clientele ever since. We pride ourselves on our commitment to provide the finest level of hospitality and services expected of one of the world's leading jewelers from Japan. Together with the quality of both our products and customer service, we aim to fulfill the exact needs of each and every customer from around the world.