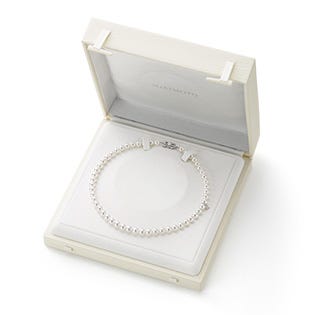 At Your Service
Mikimoto boutiques are open with additional services:
Mikimoto Ambassadors are here to assist you find the perfect gift for that special someone, to commemorate a milestone, or simply choose a gift for yourself.

Virtual Appointment

Phone

844-341-0579

Monday - Thursday (10am to 10pm EST), Friday (10am to 11pm EST), Saturday (10am to 11pm EST), Sunday (12pm to 10 pm EST)

In-boutique pick-up or curbside delivery. Please find all services available at our Mikimoto boutiques nearest you.

Store Locator
25" Convertible Graduated Akoya Necklace
Each of Mikimoto's cultured pearl strands are a work of art born from the mystery of the sea. Creation of these strands requires incredible skill, judgment and craftsmanship. The journey begins with a rigorous selection process, selecting the very best quality pearls. This convertible necklace can be worn multiple ways and features 8.5x5.5mm Akoya cultured pearls with .25ct of diamonds set in 18K white gold.
Akoya cultured pearl
8.5x5.5mm
Diamond 0.25ct
18K White Gold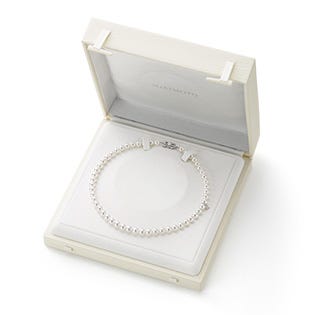 At Your Service
Mikimoto boutiques are open with additional services:
Mikimoto Ambassadors are here to assist you find the perfect gift for that special someone, to commemorate a milestone, or simply choose a gift for yourself.

Virtual Appointment

Phone

844-341-0579

Monday - Thursday (10am to 10pm EST), Friday (10am to 11pm EST), Saturday (10am to 11pm EST), Sunday (12pm to 10 pm EST)

In-boutique pick-up or curbside delivery. Please find all services available at our Mikimoto boutiques nearest you.

Store Locator